Dynamic Logistix is a third party provider of shipping
and freight solutions, combining a world-class
technology platform with stellar personal service.
Recognized as one of the nation's fastest growing
companies and best places to work.
Explosive growth fueled
by dynamic culture.
Recognized by Inc. Magazine as one of the 5,000 Hottest
Companies in the U.S. in 2023 for the fifth consecutive year.
As one of the fastest-growing private companies in America, we
doubled in size every year from 2016 to 2019, highlighted by annual
growth rates as high as 3,840%.
Named #1 Fastest Growing Company by Ingrams Magazine in 2019.
Recognized in 2019 as the 1st Place Best Place to Work (Small
Company) by KC Business Journal.
Over $1B of Freight Under TMS Management
Top 10 3PL's for Technology Logistics Tech Outlook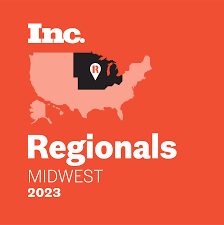 commitment to constant
innovation and competitive
spirit.
THE RIGHT TECHNOLOGY
We're committed to providing state-of-the-art technology, superior visibility, process transparency and comprehesive real time reporting with our transportation-management software.
THE RIGHT PEOPLE
We're committed to staffing our company with competitors and communicators that are dedicated to making sure our clients are successful.
THE RIGHT STUFF
We're committed to always being the leading disrupter in
third party logistics. Technology will always change, so we'll always continue to provide the most innovative solutions to create increased automation, accountability, reliability and scalability for shippers.